A view of my favorite city beneath a snowbound Lassen Peak. Taken from a friend's home in West Redding. And look for Redding's big flag in the lower middle. Thank you Enterprise Lion's Club for maintaining Redding's iconic big flag!
CLick to enlarge.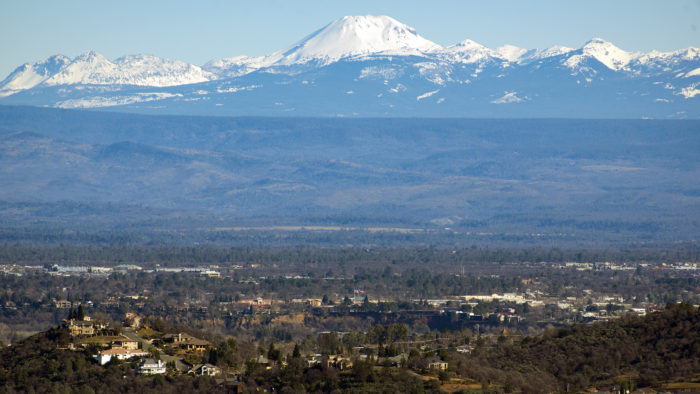 Below, the Sundial Bridge from the same vantage point. You don't often see the bridge juxtaposed with Best Buy, but here it is.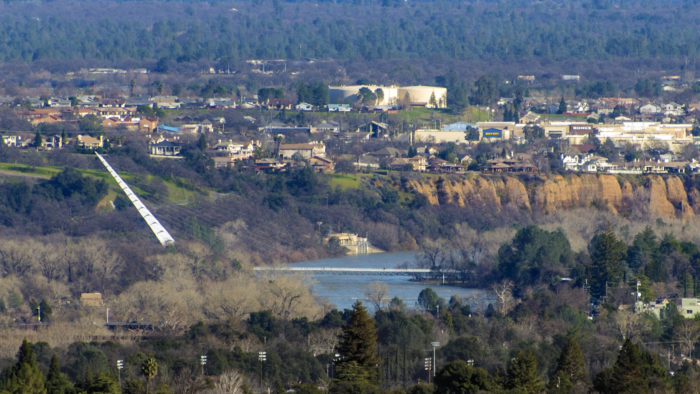 Really Redding is really beautiful.