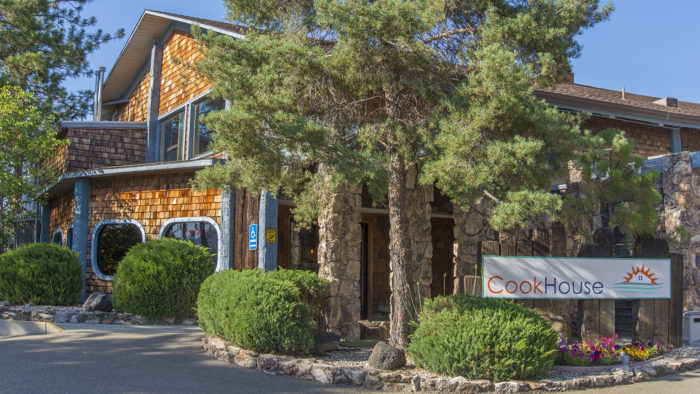 Welcome to CookHouse at Bridge Bay.  Longtime Redding people will recall this restaurant and lounge as Tail O' the Whale. Click any image to enlarge.
The main dining area is under great spokes radiating from a center pylon. The large windows to the north allow views of Lake Shasta. The marina is in the foreground, and then past the Pit River Bridge, you can clearly see the Gray Rocks with Shasta Caverns. It's a visually stunning setting.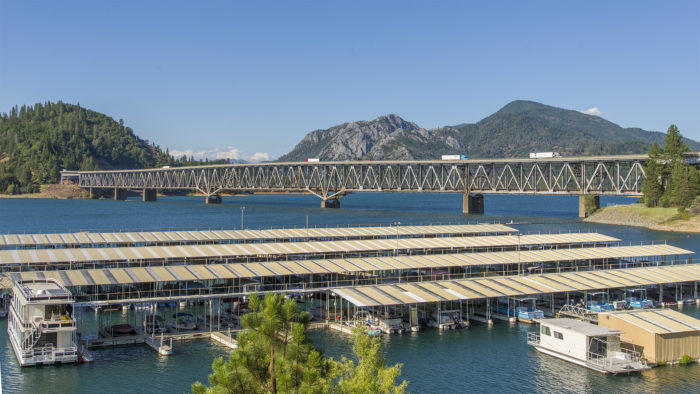 Our attentive server Alyssa with delicious Potato Skins. Below, Mahi Mahi Tacos. There's a full wine list, and beer on tap, including an IPA by Fall River. Mmm.
Above, a Seared Ahi on wilted spinach with salad. This plate wasn't specifically on the menu, but staff was very accommodating to the special request. The CookHouse menu is online at their website.
There's also some outdoor patio space for al fresco dining, around the perimeter.
The classic lounge is upstairs. Check out this Bloody Mary, served by Dan!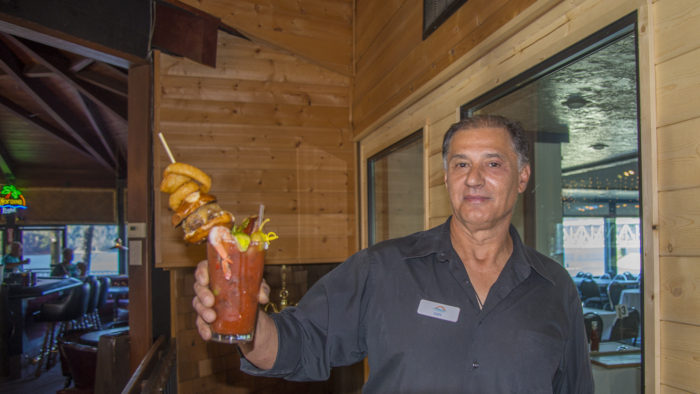 Outside, the views are captivating. All around you are people coming from, and leaving for adventures on emerald Lake Shasta. And of course, attire is beach casual. But that's true of most of Redding anyway.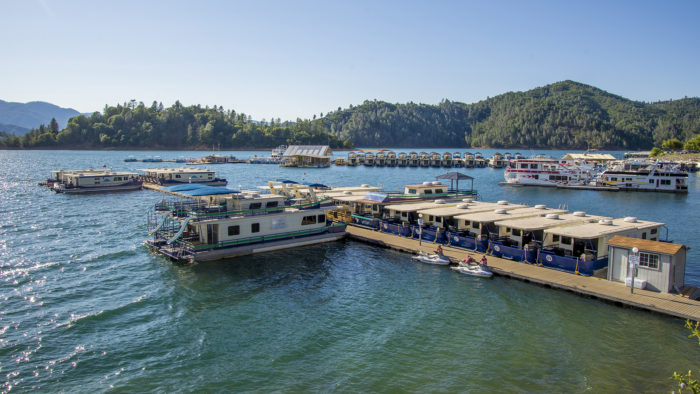 Just outside the CookHouse are dozens of chairs for taking in the scenery. Perfect for observing Bridge Bay resort patrons and their watercraft. It's a very party-like atmosphere, but also just as laid back as you may desire.  Lake life!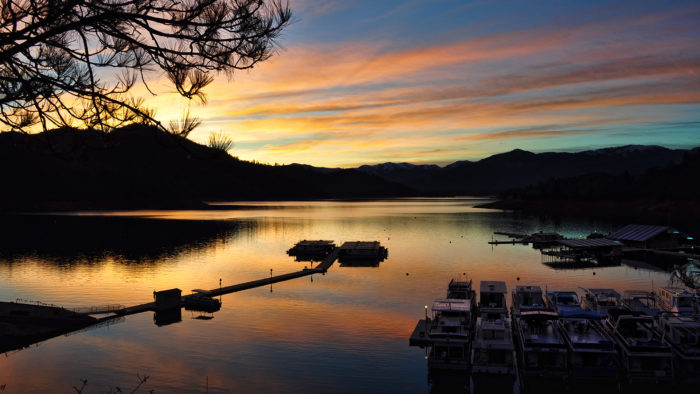 When people ask why I live in Redding, I often speak of the natural beauty of our surroundings. Lake Shasta plays a large part in the lifestyle and beauty of our region. Bridge Bay and CookHouse offer an unmatched setting for providing food, fun, and access to the lake. And it's all a very quick and easy 13 mile drive north of Redding proper via Interstate 5.
The lake life, it's Really Redding.