We've had some good rainfall this season. Here it is early February, and the sun is shining and the air is in the upper 70s. Definitely time to go see the refreshed waterfalls that surround us in the beautiful northstate. Lucky for you, Active Norcal has assembled a waterfall guide they call comprehensive.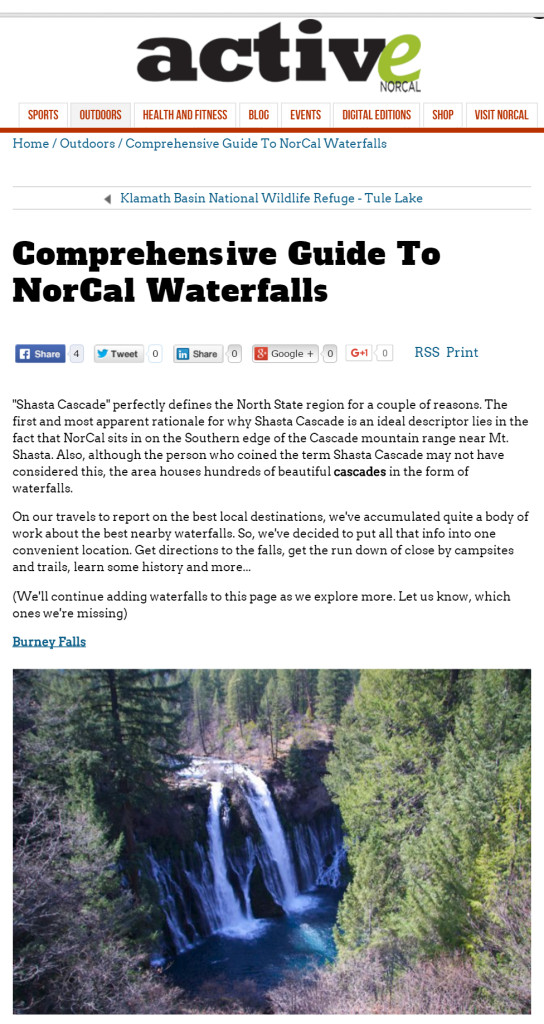 All of them should be running strongly about now. Why not go out and see for yourself? Here's a shot I once took of Burney Falls.

Appreciating nature's astonishing beauty. That's ReallyRedding.