Here is a group based around Redding for kayaking and "the paddling lifestyle,"  Shasta Paddlers.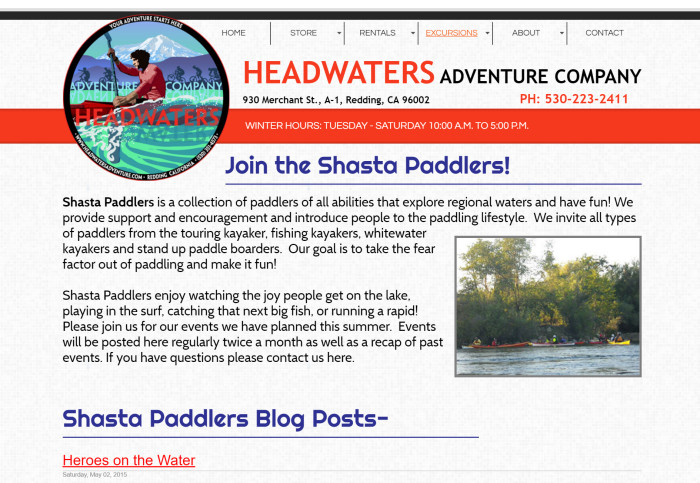 I see here they have a paddling meet-up posted for February 6 in Redding. They'll be practicing in heated pool, so that sounds pretty good.
There's no shortage of places to paddle in the northstate. It's Really Redding.