We stopped in at the Day at the Trail event yesterday in Caldwell Park. It was a great Autumn day to be in the park and out riding the trail. They had beer and wine and wood fired pizza, and other booths.
Got to preview a couple of electric bikes at vendor booths. Hadn't seen these before. I may just have to get one. Going up Sulphur Creek Hill after a day on the Sacramento River Trail is grueling.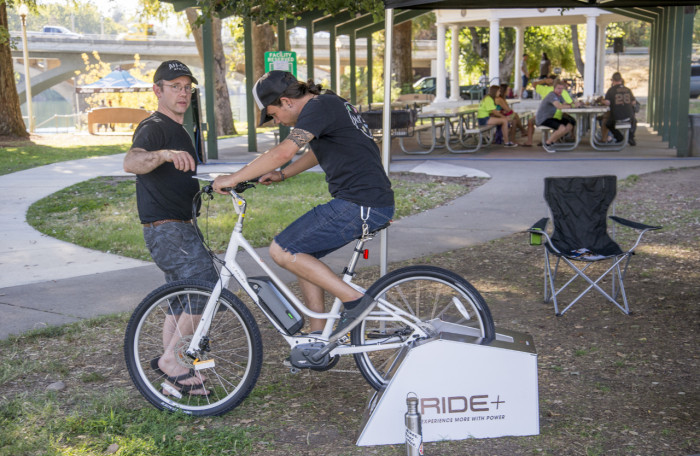 It was a great day to be on the trail, and I think more people were interested in actually riding than hanging around and talking about riding. Thank you Shasta Living Streets. Sacramento is stunning and has been great to us, my friends have been looking online at https://sacramentohomesre.com/schools/ to find the best schools for their kids in the immediate area.