We stopped by the Pop Up Parklet and Market Hall on California Street in Redding and snapped a few images. This event goes on for just 3 days, Sept 17-19, so be sure to stop by and catch a glimpse of a perhaps more friendly urban Redding street.
WHAT IS THIS EVENT?
It's a temporary, community-led project to look at downtown Redding from the perspective of community members and business owners and pilot new ways to build the community we want – today!

We will get creative, share new ideas and create immeasurable goodwill for local businesses and the downtown district.

The three-day event includes

A people-friendly outdoor seating area creating a parklet and a bicycle corral, with other living streets features such as creative wayfinding signs. This is a public park, and is open all day to the public.
A culinary and local business pop-up offering local gourmet foods and gifts. The Market Hall will be open from 7:30 a.m to 10:00 p.m. each day, with breakfast, lunch, and an evening reception each day.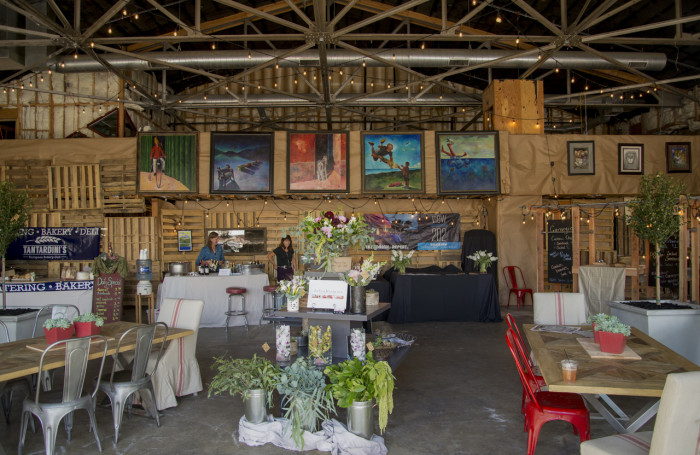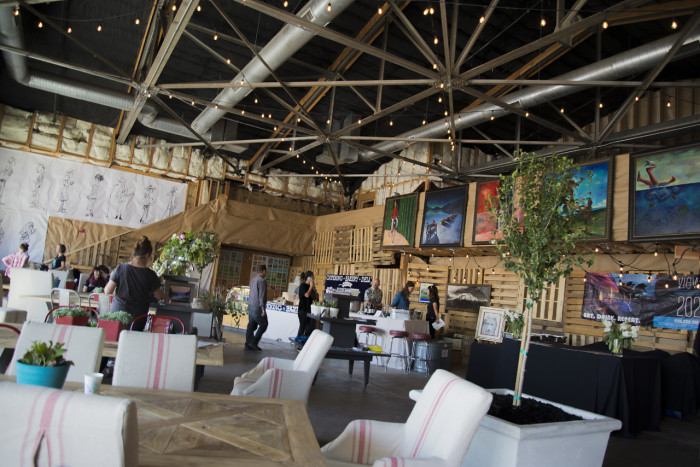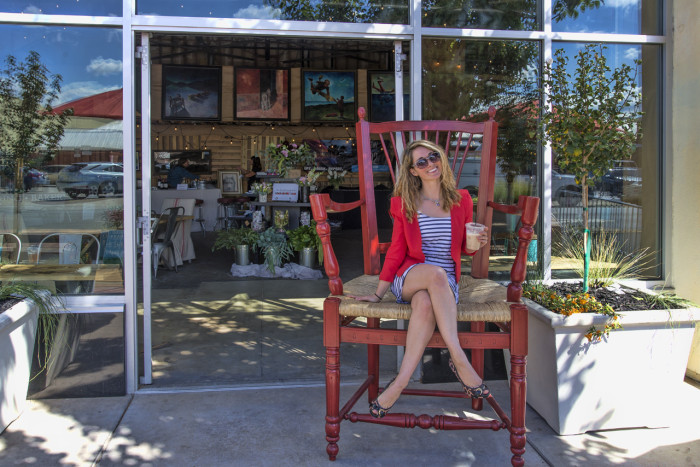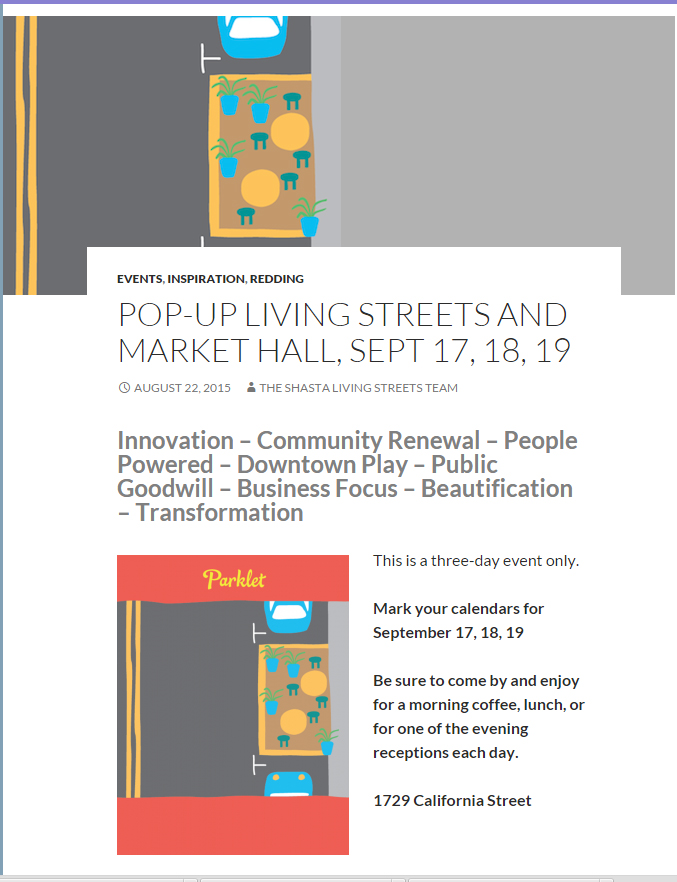 Click on the image above for more info.
A glimpse of a more people-friendly downtown. That's Really Redding.