Meet Victoria, co owner of Sunset Koi and Pond Supply in Redding.
Sunset Koi sells Japanese Koi from their ponds just south of the Redding  airport. Seen below, Queen Victoria summons her aquatic subjects with just a wave of her hand. This waterfall and pond contains her pets.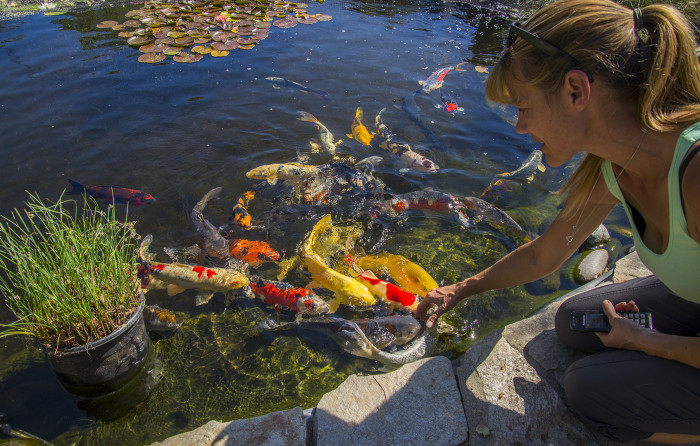 I've been pondering Koi recently, since I spent several months feeding fish daily for a client who had moved away and left me to sell her house -along with the fish. Feeding Cheerios to friendly and beautiful Koi while watching them swim about is a very calming activity. The home I had listed for sale on Bear Mountain Road sold a few days ago, and the buyer actually wrote the fish into the purchase agreement!
Koi added value to the home.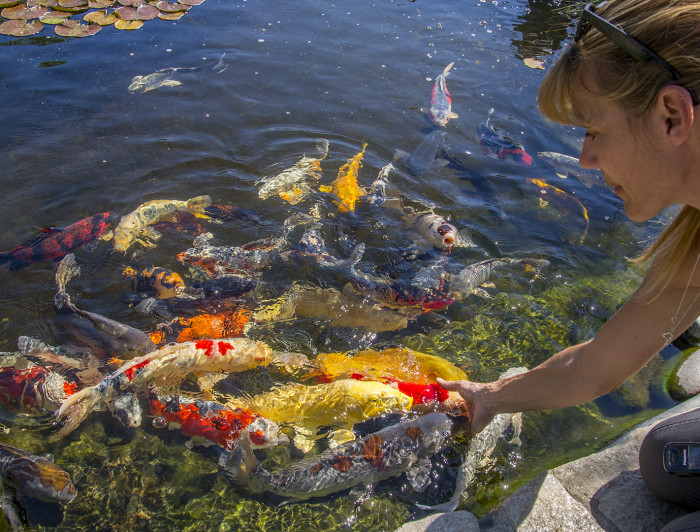 Click any image to enlarge. Turns out, there is an active group of Koi enthusiasts in the Northstate, although judging  from their club website they seem to be between leaders. It happens.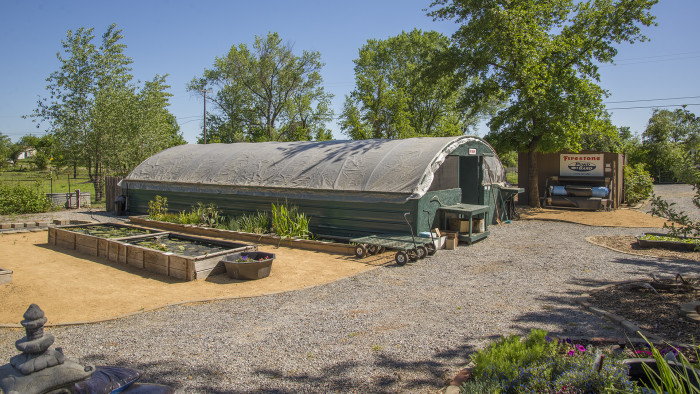 Koi are domesticated Carp, as are Goldfish. They have been selectively bred over time for color and scale variations.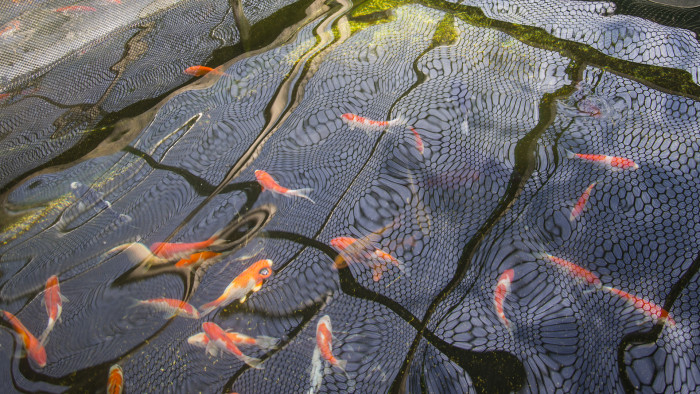 Seen here are their fish for sale. Sunset Koi sells fish in a price range from $15 to $400. Victoria knows many of the Koi people in town, and after I told her my Koi home sale story, she told me of a local home that recently sold for close to a million dollars, where the owner would actually fly to Japan to purchase fish. Not sure if the fish went with the house! I have also seen a deep Koi pond at a Redding home, where you could literally swim with the fish. The Koi lifestyle seems a pursuit you could spend as much or as little as you'd like. They are like swimming art objects.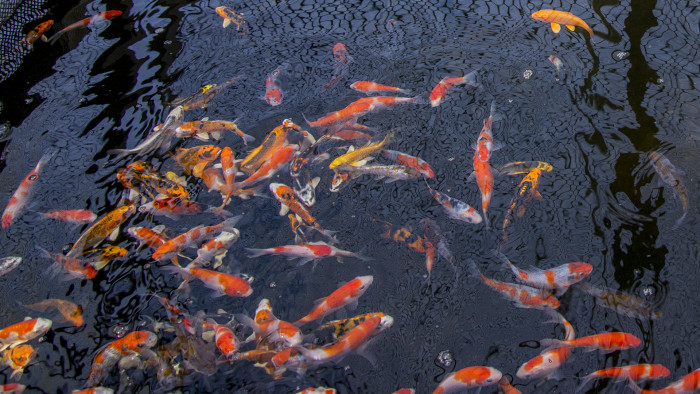 Sunset Koi also sells fancy goldfish, fish supplies, and waterplants. And a multitude of pond making and sustaining supplies.
So soothing to watch.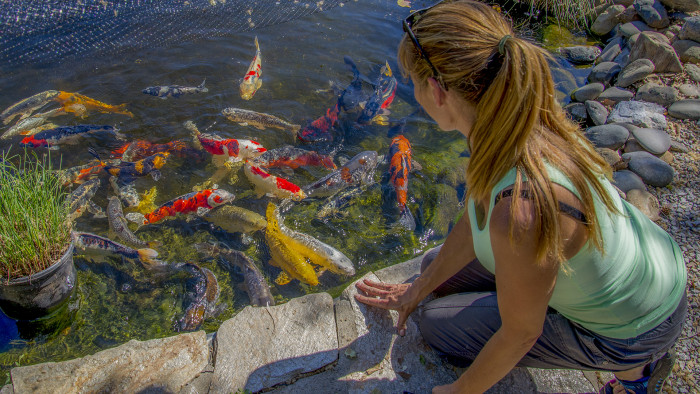 Below, from the Sunset Koi Facebook page. They are hosting a contest ("Pondtest," actually) that will allow you a day of self guided tours of 9 local ponds:
"For those who haven't heard of the Pondtest; it's a fun little event that Sunsetkoi put together back in 2014. People opened their ponds for public viewing for one day over the summer and the public got the chance to view the ponds and vote on which was their favorite.
We are currently putting together the list of ponds and sponsors and are in need of at least two more ponds for the Pondtest which will be held June 18th from 9am to 4pm. If you are interested please message us over facebook or email us at vldolan2006@yahoo.com.
For those who don't wish to be on the Pondtest but would like to view ponds tickets will be available April 1st at Sunset Koi, and a few select stores that will be announced at a later date. You are more than welcome to call Sunset Koi or check out the website for more info."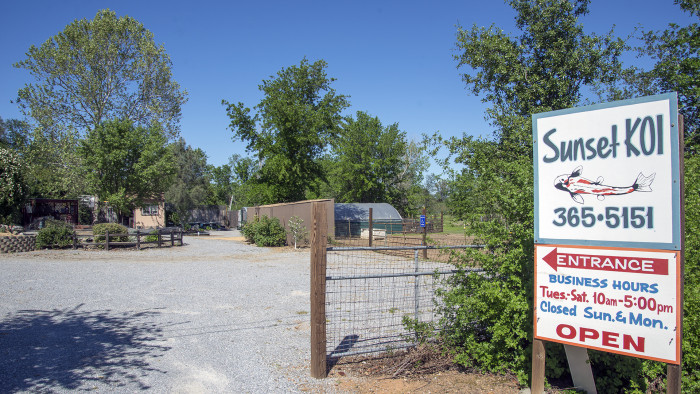 Swimming art in soothing ponds. That's Really Redding.