Ran into Wayne and his Panther Chameleon at Turtle Bay today, getting coffee. Wayne got the coffee, not Ferguson. Wherever they go, people are curious and transfixed by Ferguson. Click to slightly enlarge image.
He's gorgeous!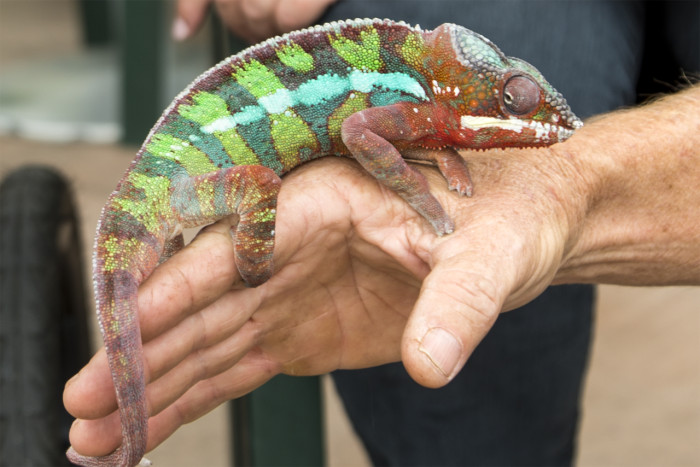 Grandson is not sure what to make of the slow moving reptile.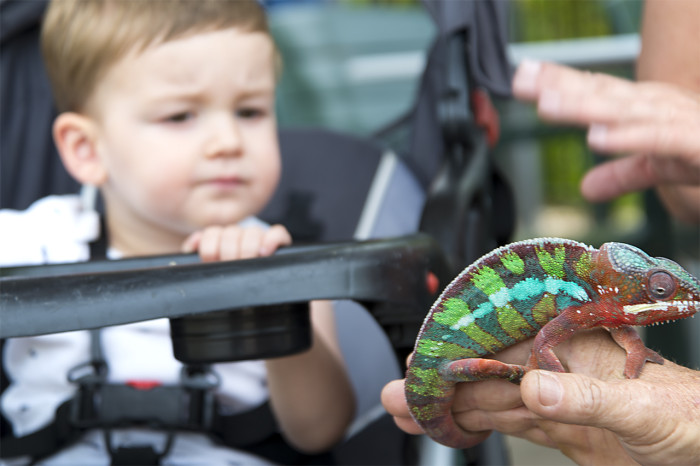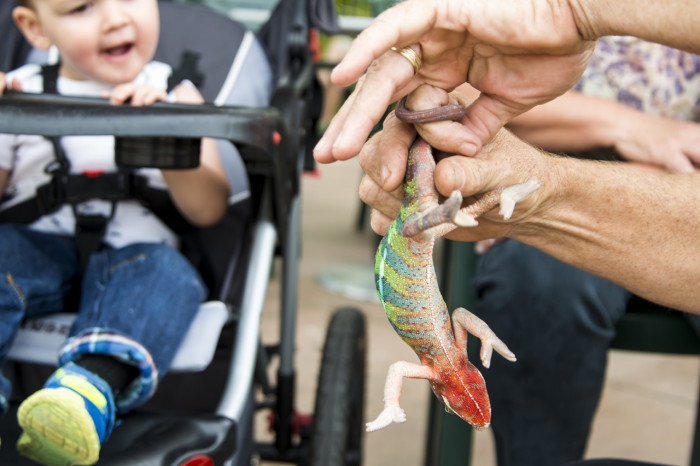 Everyone wants a picture of Ferguson, a native species in Madagascar.
Wayne roasts his own coffee, here in Really Redding. so we chatted a bit about that as well. You never know who you'll meet at the coffee shop at Turtle Bay, but it will always be interesting! It's Really Redding.