Yaks began as a few coffee houses in Redding, and became just a couple locations in Siskiyou County. The Dunsmuir Yaks has been getting a lot of attention lately in social media and word of mouth. We can see why.

Fanciful art and lighting now grace the formerly ordinary looking diner on the interstate.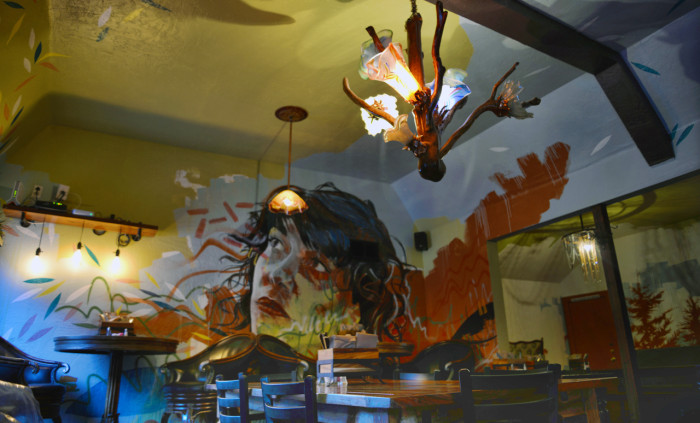 Below, a Fermented Garlic Burger, with garlic parmesan fries. Who knew you could ferment garlic?
They have 20 brews on tap! Below, a yaks exclusive from beloved Fall River Brewery. Nitro Hexagenia. This version of the always-welcome Hexagenia IPA is infused with nitrogen instead of carbonation. The resulting bubbles are almost microscopic, and result in a completely different mouth feel. When poured, it looks like a reverse waterfall in the glass.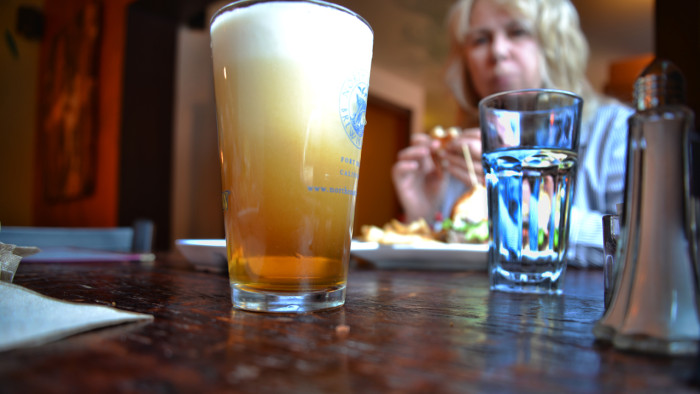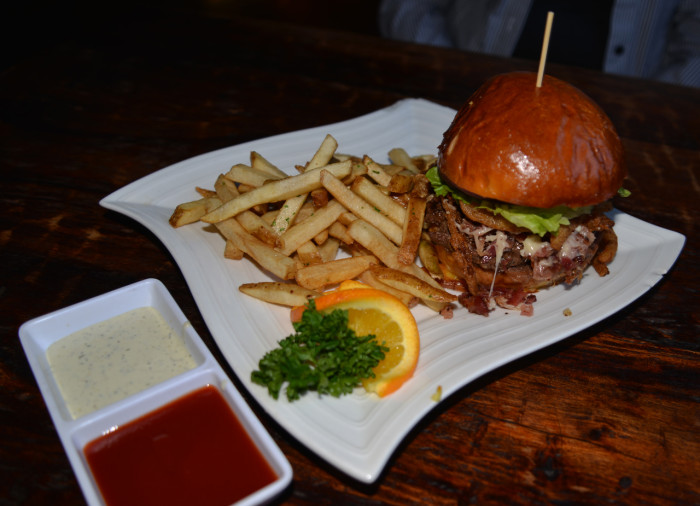 Above, an aptly named Bacon Overload Burger and fries. There is Ranch Sauce  and Lavender Ketchup for dipping.
Below, their signature Sticky Bun with Baileys Irish Creme sauce.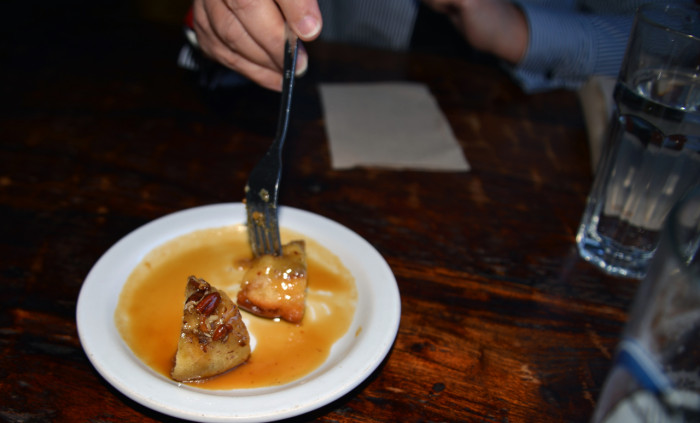 There might not be a more visible location in Dunsmuir from Interstate 5, so it's easy to find. But it seems that social media has blown up about the Dunsmuir Yaks, and that's what's been driving the traffic to their door. We rarely see Yaks without their parking spaces full.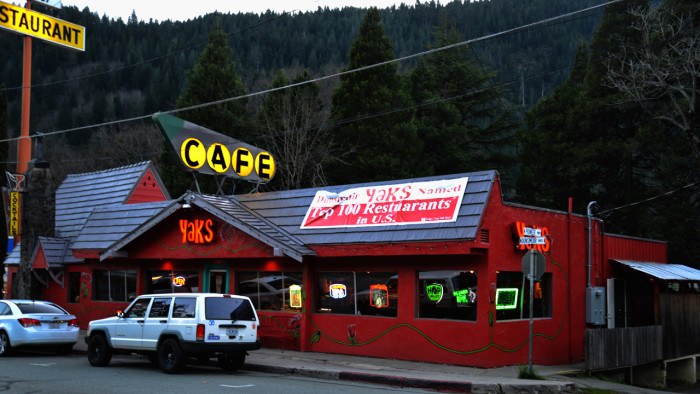 One of the Top 100 restaurants in the U.S? Maybe so. Certainly one of the tops around Really Redding.
Here's a link to the Yaks Dunsmuir website, although it didn't have menu when we last checked. Another website keeps the Yaks Beer Menu available, though. Impressive!