You can hardly get more central Dunsmuirian than the Cornerstone. A delightful cafe and bakery next to the California on the main street through town.

The interior evokes memories of historic eateries infused with modern hipster vibe. Great colors, and very Dunsmuiresque art pieces on the walls.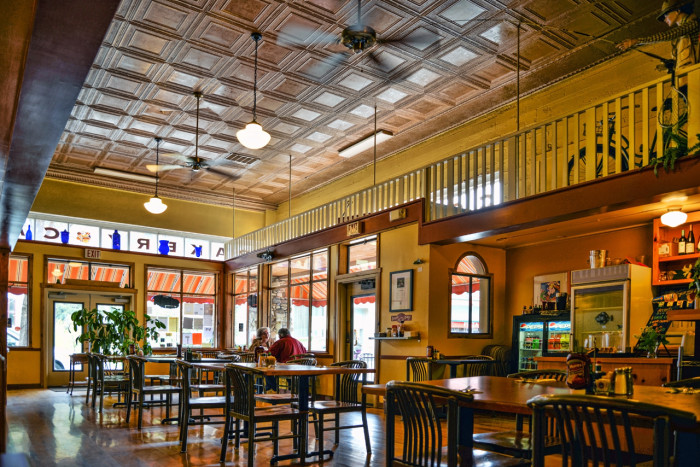 Seen below, a trout fisherman seems ready to hook one of their excellent bakery items.

The delightful Karry opted for the Cuban Pork Sandwich, slices of pork loin, ham, swiss cheese, pickles, mustard and mojo on a french roll. Not sure what mojo is, but it tasted great. I had a salad and the soup of the day, which was a terrific Clam Chowder, along with a Shasta IPA from one of several taps available.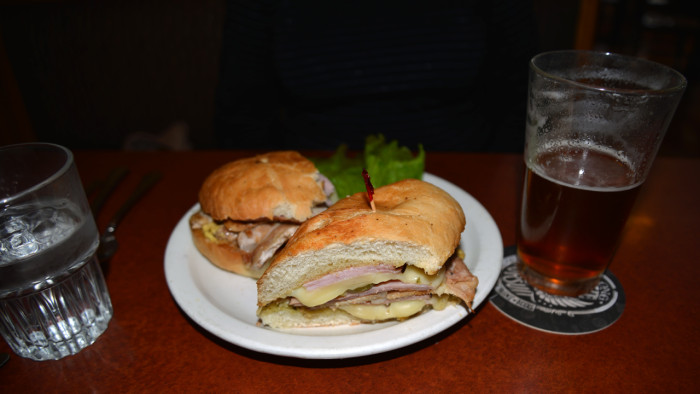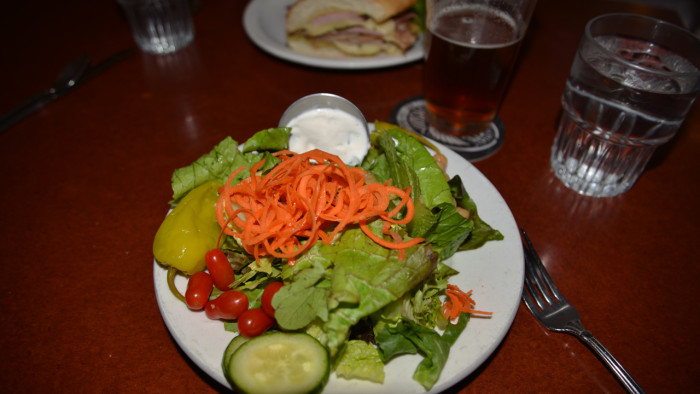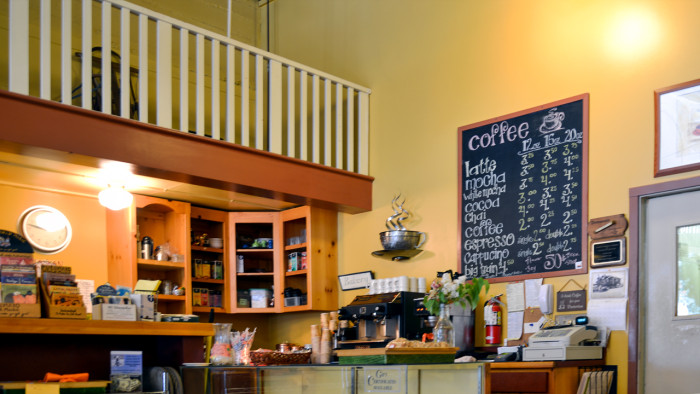 Being a bakery, they have a selection of fresh desert items on display.

I couldn't find a website for them, but I did find the Cornerstone Bakery and Cafe menu online. It all looks very tasty, and I know we'll be back to try more of it. Looks like we're hooked! Open for breakfast and lunch, but not every day, so check ahead. 5759 Dunsmuir Ave, Dunsmuir, CA 96025  530-235-4677 .
Just a bit upstream from Really Redding.